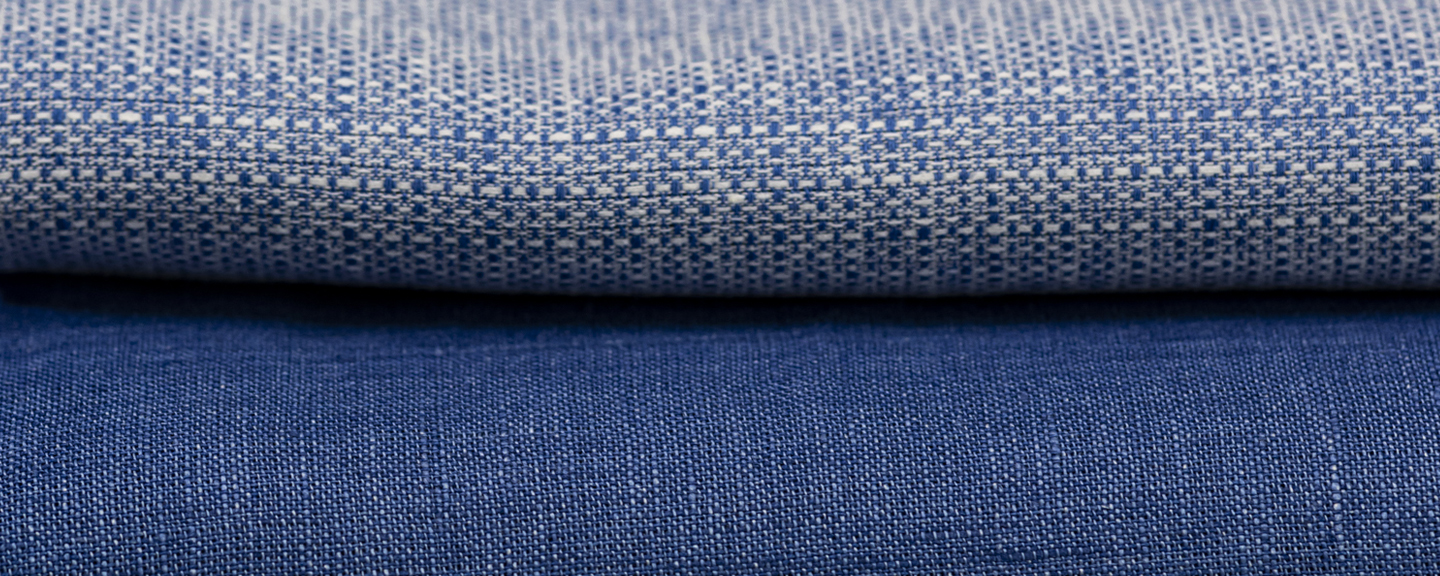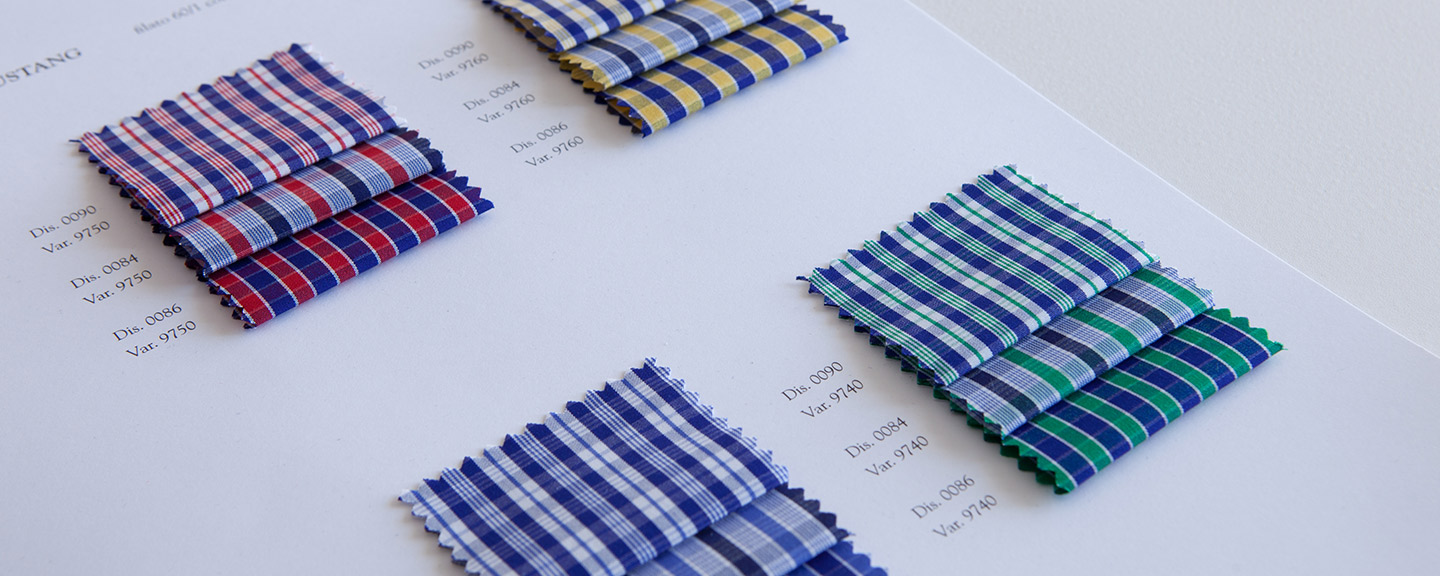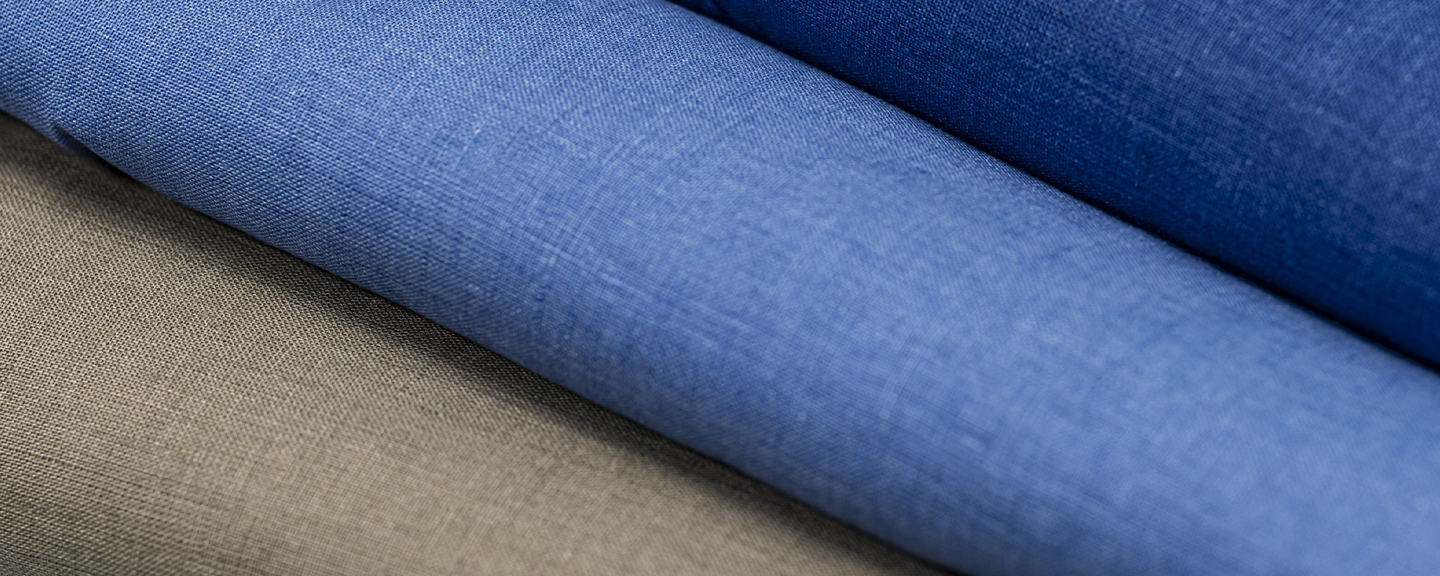 Certifications and Innovations
Certifications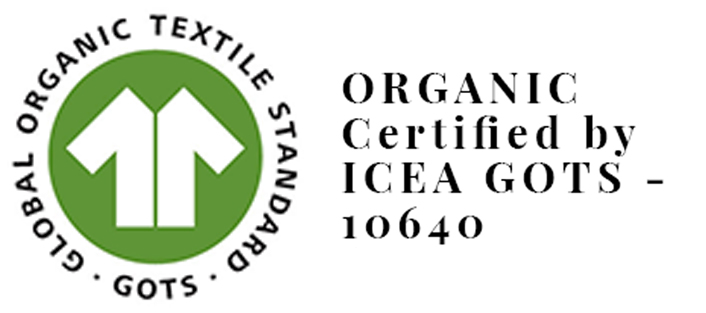 GOTS (Global Organic Textile Standard): is recognised as the most important standard for the sustainable production of clothing and textiles made from natural fibres from organic farming.

The Global Organic Textile Standard has been developed by leading international organisations in organic farming to ensure that organic textile products are produced in accordance with stringent environmental and social criteria applied at all levels of production, from harvesting in the field of natural fibres to subsequent processing.

The production of these articles favours the saving of water, of energy, the less use of chemical pesticides and is completely traceable.

GOTS certification is obtained after having passed the following 3 steps:
Initial assessment of the products and the production process, which involves the assessment of the composition of the products, the conformity of organic raw materials and suppliers and the suitability of chemical products used in manufacturing processes;
Verification and in situ inspection aimed at ascertaining the effective compliance of products with GOTS criteria, the respect of environmental and social criteria and the correct organisation of transformation processes;
Issuance of the certificate of conformity on the basis of the data collected and the checks carried out.


STANDARD 100 BY OEKO-TEX: It is an international control and certification system for raw materials, semi-finished and finished products of the textile sector at every level of processing.

Since 1992 the main purpose of STANDARD 100 by OEKO -TEX has been the development of limit value verification criteria and test methods on a scientific basis concerning: :
Dyestuffs;
Formaldehyde;
Chemical substances dangerous to health;
Updated by European chemicals regulation REACH and US CONSUMER PRODUCT SAFETY IMPROVEMENT ACT (CPSIA).
The STANDARD 100 by OEKO-TEX helps to ensure high product safety for the end consumer.
Innovations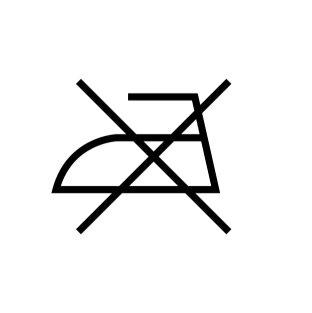 NON IRON: Garments made with our NON-IRON fabrics, machine washed without tumbler drying and hanging on a hanger, can be worn the following morning without ironing.
WRINKLE FREE: Our wrinkle free collection consists of extremely crease-resistant fabrics, the special finishing guarantees a wrinkle-free shirt all day long and exceptional ease of ironing even after many washes.
Our NON IRON and WRINKLE FREE fabrics have been tested by internationally recognized third parties (SGS GROUP) obtaining DP rate values higher than 3.2 on the AATCC scale for non-iron articles and between 2.8 and 3.2 on the AATCC scale for wrinkle free articles.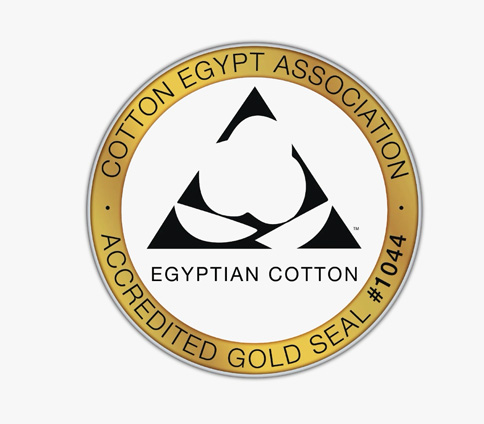 VIROSTOP: the Coronavirus disease, well known as COVID-19, is an infectious disease caused by a new virus strain that has never been identified until now. We all hope that the COVID-19 pandemic will end soon, but we must understand that the virus will not disappear completely quickly, and we must learn how to live with it.
What many people don't know is that clothing fabrics are one of the main vectors of transmission of viruses and bacteria. Fabrics provide an ideal surface for the contamination and transmission of these pathogens.

The VIROSTOP fabric line has been designed precisely to reduce virus and bacterial contamination of textile fabrics in sensitive environments, using swiss technology Heiq Viroblock NP J03 which tested effective against sars-Covi- 2 (Covid 19). The unique combination of silver and vesicle technologies produced by several laboratory tests has allowed the realization of an antiviral and antibacterial textile treatment that significantly reduce viral and bacterial infectivity on treated surfaces.

HOW DOES IT WORK?
The silver technology attracts viruses with opposite charge and binds permanently to their sulphur groups. Subsequently, the spherical fat vesicles (Liposomes) technology helps to exterminate the viral membrane of its cholesterol content within minutes, so silver can quickly destroy the virus.
The silver treatment, tested according to the ISO 20743 method, guarantees the reduction of the viral load on 98% of the textile surface in 2-5 minutes.

Andreazza&Castelli's VIROSTOP fabrics have been carefully tested for safety and sustainability in order to guarantee antiviral performance up to 30 washes.